Just some quick shots of a necklace I have been working on and a pair of earrings that only took me 10 minutes.
At the moment the necklace is a work in progress and the pendant part is temporarily hung on a Sterling Silver Chain. Turquoise and Coral:
Can be worn either side, so have not designated one as front and one as back.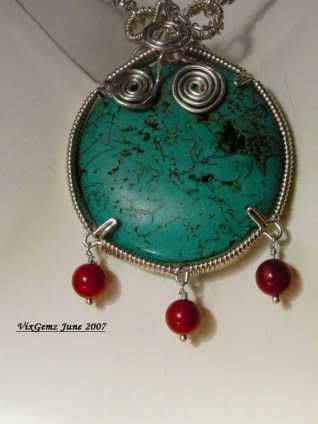 And some turquoise drop earrings. Bit of serendipity with these, I had the cones already and they fitted the drops perfectly.
Thanks for having a look!!
Ciao for now!
Viktoria