Well here we are again. It is looking and feeling a bit more like summer today. Not a cloud in the sky, just blue and more blue.
Thought I would post some photos of jewellery I have made over the past few months.
Let's start with things I have made Mum.......
Rutilated quartz, Sterling and Bali Silver...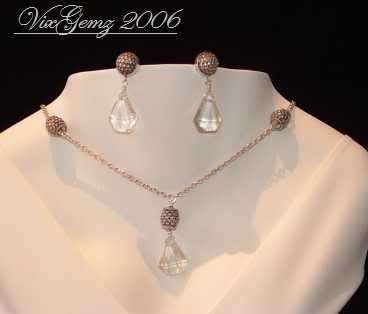 Rhodolite Garnets, GF wire and a little bit of 18K chain...
Nan......
Antique brass and amethyst coloured czech crystal...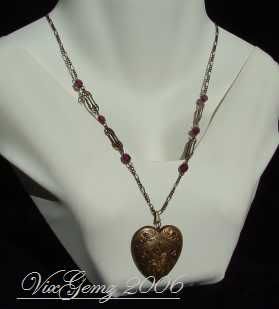 And other bits and pieces for me and for other people...
Pearl's Garden, Serpentine, Quartz crystal drops Bali silver and sterling silver...
Sodalite and Black nickel chain and findings, with a few vintage clear crystals...
Lisa's...
Cinnabar beads and black nickel, one of the first sets I made...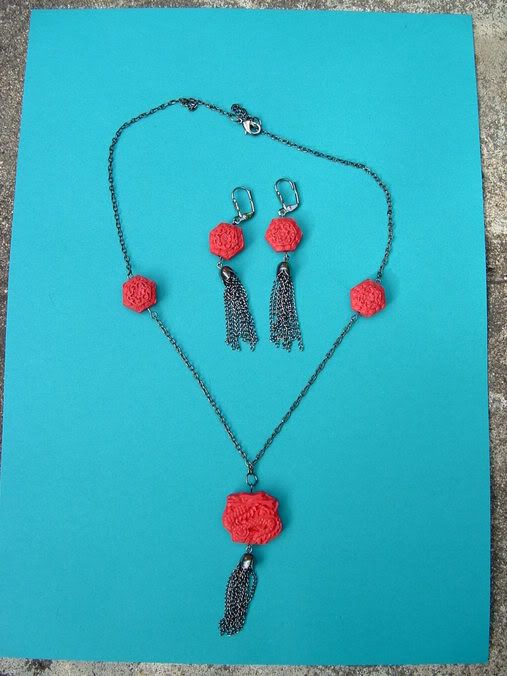 Then Lisa had a friend who wanted the same style but blue stones. This one I called Mermaid warrioress..Black nickel, Blue Chalcedony, Blue Calcite and Vintage clear crystals...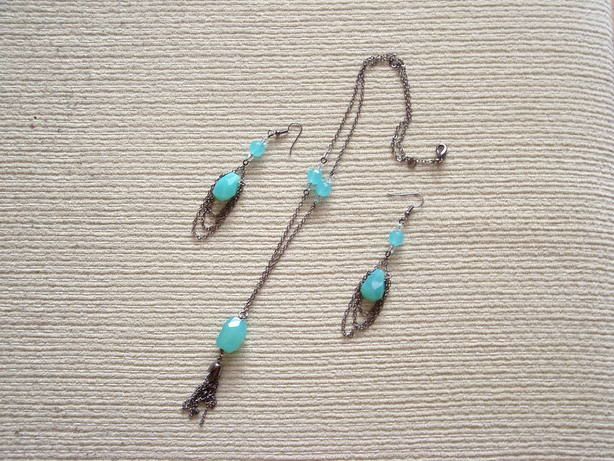 My first go at stringing, onyx beads with a glass starfish...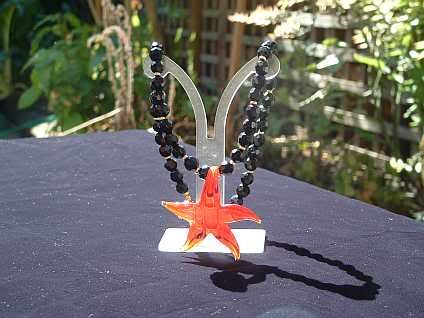 Any way I think that is enough for today. Now I have to get ready to do my real job that finances my hobby. Have a great weekend!!
Ciao till next time.
Viktoria